Approaching age 62 and not sure what to do about your Social Security benefits? Are you a widow or widower or have had a previous marriage? Do you have minor children or an adult child who became disabled before age 22? Do you still want to work but are ready to start enjoying a little more relaxed life? Do you have an ongoing Physical or Mental condition that is affecting your ability to work? 
These are all important questions you should be asking yourself as you begin to contemplate retirement or if you are considering filing for Disability Benefits. We here at Living By Your Design can answer those questions and more. We can provide you with a clearer picture of what retirement life could look like. We have also assisted others with the complex issue of filing for Social Security Disability benefits.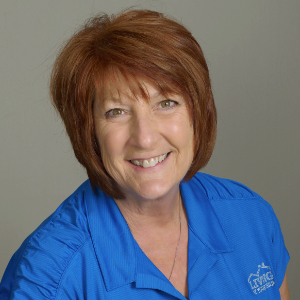 Beth retired from the Social Security Administration after 37 year of experience in helping individuals manage their Social Security benefits, taking claims for retirement, survivors, disability and health insurance. She has worked for Living By Your Design since 2016. Beth is also a Certified Senior Advisor obtaining additional education and training in helping others deal with issues facing Older Americans today and has guided many of our clients with these important decisions.
Call Beth at 309-285-8088
WHAT PEOPLE ARE SAYING...
"Beth is not only very knowledgeable, but also filled with compassion. She helped me so much while I was lost in the pitch-dark cave of grief (after losing my husband), shone a light I desperately needed to guide me through the maze of social security, and supported me with her kindness and love."
"I have consulted with Beth Cooper on several occasions regarding Social Security Benefit information for clients and she is very prompt in her replies! Her counsel has always been accurate and helpful for clients applying or just needing some help understanding their Social Security benefits."
"We are so thankful for the excellent services Living By Your Design provided as we enrolled in the Social Security program. Beth made the process much less stressful and answered all our questions. Steve Buttice Sr. has left a living legacy by nurturing and sharing his years of knowledge with his son and his very competent staff. Give them a call. You won't be disappointed."
"I started working with the Living By Your Design a couple years ago. They helped and continue to help me with my insurance needs. I am currently working with Beth on my Social Security Disability claim. I can't say enough good about their continued compassion and knowledge. They are the best."