LIVING BY YOUR DESIGN WAS FORMED IN JANUARY OF 2013 TO ADDRESS THE LIFESTYLE AND HEALTHCARE NEEDS OF THOSE EXPERIENCING MAJOR LIFE TRANSITIONS.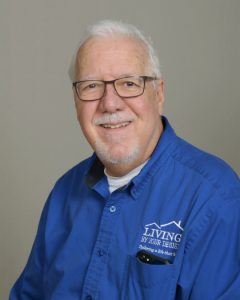 In addition to providing free assistance with temporary or permanent living arrangements, Steven Buttice, our founder, and his team strive to reduce or alleviate stress for all involved.
Living By Your Design is an excellent resource for the "sandwich generation" as well. This group is comprised of those between the ages of 45 and 60 who tend to the needs of both children and their own parents. Sometimes the situation is compounded by the physical distance between the sandwich generation and their parents.
The Living By Your Design Team recognizes the anxiety that often accompanies placing a loved one in a new and unknown living situation. Their expertise and years of experience enable them to ease clients fears by reducing the many accompanying stressors. Living By Your Design eliminates the need to wade through entrance qualifications, financial assistance and other issues related to transitioning into home health care, a healthcare facility or senior living development. Living By Your Design serves an eight-county area, with plans for major expansion.
Steven Buttice, Founder of Living By Your Design, was passionate about empowering people to make important decisions during various life stages. Aging in particular presents unique challenges, especially when new healthcare issues arise and living needs change. The Living By Your Design Team is prepared to help Seniors and their Loved One's transition from living on their own to Assisted Living or Independent Living.